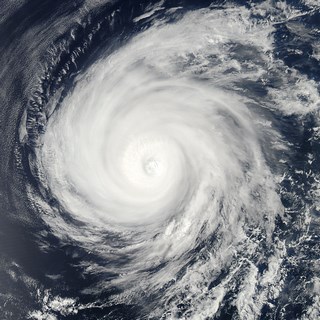 Life Transitions
You have probably heard the saying that the only constant in life is change.  Change is a natural part of life and being human, but that doesn't make it easy.  Some changes we seek out but we are often confronted with unsolicited events that throw us for a loop.  Even changes we initiate ourselves can prove difficult to handle emotionally.
Transitions are inherently periods of uncertainty and instability.  We leave behind what was known – our familiar life structure or identity –  and step into the unknown.  This transitional state can be disconcerting.  How we react is frequently related to our past experiences with loss and change, and our family experience growing up.  Some changes are joyful and energizing, rich with excitement, anticipation, and hope.  Others may be unwelcome and painful.  However, transitions of all kinds tend at times to evoke fear and self-doubt, and feelings of being out of control, overwhelmed, confused, and anxious.  It is very common to experience a mixture of many of these feelings, which can feel like an emotional rollercoaster.  While you know you can't go back, you may wonder if things will ever settle down to a "new normal".
Professional help can be an important anchor in navigating the emotional challenges of transitions and offer a safe environment to explore and address difficult feelings and unresolved past experiences which may be surfacing.
I can help you with any of the following life transitions:
A recent or upcoming domestic or international move
A new job
Unemployment (laid off, let go, or resigned)
Changing career
Going back to school
Returning to civilian life as a veteran
Retirement
Divorce or separation
Breakup of a relationship
Getting engaged or adjusting to married life
Birth of a child
Empty nest (all children moved out of the home)
Diagnosis of a major illness for you or a loved one
Loss of a loved one (parent, child, partner, spouse, friend etc.)
Aging (including menopause)
Renouncing a religious affiliation or converting to a new religion.
How I help
Most important to me is accompanying you in your transition with compassion and empathy.    I've been through many life transitions myself, including significant personal losses, changing careers, and relocating overseas.  I understand firsthand how discombobulating and scary and painful transitions can be.  Many times, they have an organic feel to them – a sense that something is shifting and changing in the midst of uncertainty, that there is some kind of movement whose outcome is unknown, and which isn't yet clear.  It can be extremely difficult to find one's center and come to a place of knowing how to proceed or how to reintegrate after an experience that feels like falling apart or an upending of your life.  Friends and family may inquire, out of concern, about your wellbeing or your plans.  This can add to the pressure of feeling like you need to have it together or feel certain about the future when in fact you don't.
In therapy, I provide a nonjudgmental, safe space for you to explore your distress, without the pressures or agenda others may have for you.  My goal is to help you get clear on what is causing the difficulties in this transition, and to relieve your suffering.  In some cases, this may cause us to look at what in your history may be coming up as you experience this transition.  Or it may be that the transition is inviting you to deepen your self-awareness of what you value, who you've been and who you want to become. This may involve exploring what matters to you and how this transition can serve you in moving closer to authenticity in yourself and your life.
If you are ready to get help in navigating a life transition, I invite you to schedule a free 15 minute phone consultation to discuss how we might work together to address your needs.