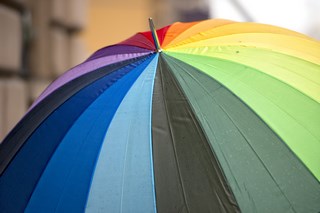 Gender & Sexuality
Even in the Bay Area, where there is greater acceptance of varied sex, gender, and sexual orientation expressions than many other parts of the country and the world, we still contend with oppressive cultural messages which insist that "normal" people embrace:
Heterosexuality
Binary (M or F) gender roles with very specific prescriptions for appearance and behavior
Acceptance of one's assigned sex at birth, whether or not this feels congruent with inner experience
Monogamy
Fixed gender and sexual identity throughout one's life.
It takes great courage to assert the right to an authentic life in the face of the rejection, harassment, discrimination, and threats to personal integrity and safety that are a daily experience for almost all individuals whose identities do not conform to these cultural stereotypes.
I believe that individuals have a right to determine their own sex, gender identity, and sexual orientation, and to express themselves in the way that feels authentic to them.  My greatest desire is for a world where we can each go about our daily lives – interacting with partners, family, friends, coworkers, and those in our community – with no negative messages about who we are, or fear about the implications of living as we choose.  But we aren't there today.  I would like to be of service to individuals who need help expressing their authentic gender and sexual identities in a world that makes this an extremely challenging task.
I help with…
Resolving confusion about sexual orientation
Resolving confusion about gender identity
Gender dysphoria (conflict between inner sense of who you are and outer physical sex characteristics)
Coming out (gay, bi, queer, trans, poly, intersex, asexual etc.)
Preparing to transition
Partnering with a person who is transitioning (individual or couple's therapy)
Developing resilience in dealing with unsupportive people and environments
Enhancing self-esteem and self-compassion
Dissatisfaction with your sex life (individual or couple's therapy)
Determining what kind of relationship will meet your needs.
If you identify as LGBTIQQA and would like to work on concerns not related to your gender or sexual identity, I look forward to helping you.  I work hard to offer a friendly and supportive environment for people of all gender and sexual identities so that you feel safe in therapy and free to focus on what you most need assistance with.
Each person's journey and personal circumstances and environment are unique, and I tailor therapy to your particular needs and situation.  I invite you to learn more about how I work to see whether I might be a good fit for you.  If you are ready to take the next step, please schedule a free 15 minute phone consultation to discuss how I can assist you with your concerns.